Welcome to My Online Studio
"I am an artist, silk painter, master seamstress, color consultant and educator. I enjoy speaking and presenting at national conferences and sharing my knowledge and techniques for making beautiful wearable art and handmade jewelry. Whether at my studio or an upcoming class or retreat I look forward to seeing you". ~ Judy

New Silk Blank Kits
New for April, Judy has TWO new silk painting kits in her Etsy shop. One if for the popular Cascading Stole and the other is the Oval Poncho. Skip the tedious sewing and go straight to painting with Judy's pre-sewn blanks. Learn more at her Etsy Shop.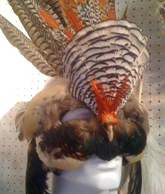 Amazing Feather Art by Carl Jepson
Seeing is believing with our current featured artists. Feather artist Carl Jepsen creates beautiful feather masks and other "healing feather art" that you must see in person to appreciate.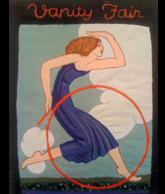 Uncommon Threads by Liz Abbot
Meanwhile Liz Abbott combines machine embroidery and applique to create stunning "thread paintings". You can see her work at uncommon-threads.com but do come by to see the detail and vivid colors in person.
Silk Scarf Kit
Judy is excited to be offering a fun and easy to make Silk Scarf Kit. Visit our online Shop for details.